Zina Brown, Writer/Director
When Zina was born, his heart wasn't beating. The first thing that ever happened to him was an electric shock to jumpstart his heart, and it brought him back to life. He's carried that lighting-bolt electric energy with him ever since. Zina's unique visual and narrative style has been screened in film festivals across the world, including the FICMA Barcelona International Environmental Film Festival,  Dances With Films, the Miami Short Film Festival, Films for the Forest, and New York City's VisionFest. He has over 20 years of directing experience, including numerous music videos and festival favorite short films. His most recent film, Dreams of the Last Butterflies, was screened at 50 Film Festivals in 13 countries on 5 continents, as well as winning many awards and appearing on RollingStone.com.
"Dreams of the Last Butterflies is absolutely magical!"
-Film Shortage
"Director Zina Brown has made something rather beautiful and unlike anything I've really seen before."
"New York film director Zina Brown creates mesmerizing film masterpieces."
-Miroir Magazine
Gavin Behrman, Executive Producer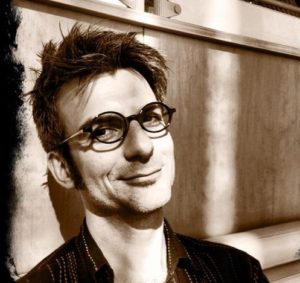 Gavin is a 28-year veteran of the movie industry. He has worked all over the world on the production of over 35 feature films – both Hollywood blockbusters and independent film festival favorites such as Blade Runner 2049, Terminator: Genisys, Robocop (2014), The Adjustment Bureau, Call of the Wild, Rosewater, Spider-Man, Erin Brockovich, and The Horse Whisperer.  He is currently a Producer on Amazon's Jack Ryan series, and has served as a Co-Producer on Showtime's critically acclaimed Escape at Dannemora and Lucasfilm's Mandalorian for Disney+.  Gavin's other projects include the award-winning short film Admissions, starring James Cromwell, and the upcoming The Principal, a teaching film about cyber-bullying.  Gavin believes that important films can send a powerful message to the world, influencing society's views and ultimately the destiny of humankind.
Trampas Thompson, Stunt Coordination/'Tamer Captain'
Trampas is a Hollywood stuntman, stunt coordinator, and director with an astounding 25-year resume of death-defying feats in some of the world's most popular movies and television shows. Trampas has sword battled with Johnny Depp in the Pirates of the Caribbean movies, lit his entire body on fire, and stunt doubled Michael Keaton in the Academy Award-winning 'Best Picture' Birdman. He also recently doubled Keaton in Marvel's blockbuster Spiderman: Homecoming as super villain, The Vulture. His other credits include The Dark Knight Rises, National Treasure, 21 Jump Street, and The Wolf of Wall Street.